Jun 2020
5 Things Business Owners Should Do as Lockdown Eases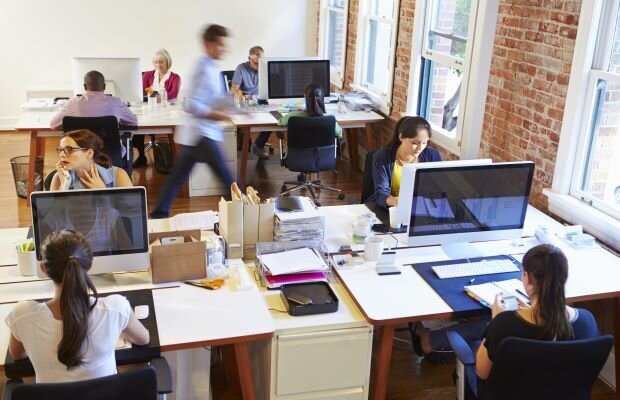 The last few months have been completely different to anything we have experienced before. COVID-19 has changed the way we live, work and communicate and, while lockdown is being eased, it is unlikely that things will ever go back exactly the way that they were.
With Boris Johnson announcing the reopening of pubs restaurants and hairdressers on 4 July, many business owners will be opening their shutters ready for customers to return. However, there will be a few changes to the way you do things as the pandemic is still on everyone's mind.
So, here are a few ways that you can prepare for reopening as lockdown eases.
1. Get new systems ready
Opening up your business will mean considering the new systems that you will have to have in place in order to comply with the restrictions. If you are a restaurant or pub, you will need to provide customers with table service rather than have them stand at crowded bars.
You also may need to take the names and contact information of people that come into your establishment for track and trace purposes.
Clothing stores are not able to have people try goods on in store and all retail spaces have to figure out how many people they can have in-store with social distancing measures. You will need to continue with this if you own a retail store.
Do you own a hotel? If so, you need to have reminders for people of social distancing measures when they enter the premises. These could be in the form of signs or you could have a member of staff in position reminding people verbally. Guests should also be encouraged to have room service over going to the hotel restaurant and to take the stairs, if they are able, rather than a lift.
All of these systems need to be in place before you reopen so that you can open safely. Many retail businesses have already opened and those that have done so successfully had clearly considered the way that these new systems could be safely implemented in their own businesses.
2. Rethink hygiene
Whatever business you own, you are going to have to rethink the way you approach hygiene in your establishment. You will need to brief staff on new measures about washing hands and cleaning and it is wise to have hand sanitising stations at key points around your premises.
If you are a restaurant owner, you will need to make sure that you or your staff are cleaning tables thoroughly between customer sittings. A quick wipe down is not enough. Get antibacterial cleaning products and encourage your staff to use them liberally.
Make sure that your staff, in whatever business you own, are washing their hands throughout the day. If any of your staff show any symptoms of the virus, you should immediately send them home for two weeks in order to quarantine.
3. Make close-contact work secure
A lot of the worry when it comes to opening businesses is the close contact that customers and staff will have with each other. This is particularly true for businesses such as hairdressers and the like.
Equipping anyone in your business that will be working in close contact with people for an extended time period with a visor is important. You will also still need to reduce the number of customers that you have inside your business at once so that you can keep social distancing measures in place.
For example, a barber may want to shift to a booking system rather than having customers wait in the shop.
4. Evaluate your ventilation
Do you have enough ventilation in your business? Adequate ventilation should be added to your premises so that you can make an enclosed space as safe as possible.
Get your air-conditioning units serviced and keep your windows and doors open as much as possible.
5. Think about your office areas
If you have staff working in an office environment, you will need to consider your office layout. Where employees will be in working in close proximity to each other, you will need to put up some sort of divider.
Be aware of staggering the arrival and departure times of your employees and their lunch breaks so that you don't have too many people grouped together at one time.
No matter what business you are running, it is your responsibility to get your business as safe as possible for customers and staff. The safer you can make your business the more likely that people will be willing to spend their money there. This is particularly true of the service and hospitality industry.
You have to work to build trust with the public so that they feel safe coming to your business.
These are also things that you will need to keep in mind when buying a business during these times. When looking for a business, consider how these systems will be able to be implemented so that you can hit the ground running!
---
Rob Flint advises on buying and selling businesses and a wide variety of commercial arrangements.
For a confidential discussion about the issues raised here please contact Rob direct: robert.flint@carbonlawpartners.com