Jun 2020
COVID-19 & REDUNDANCIES: ISSUES FOR LAW FIRMS (PART 1)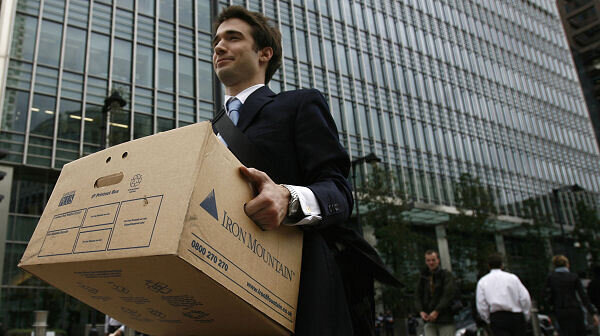 Reed Smith has announced that it will be making roughly 5% of its London workforce redundant. They are not the first law firm to announce redundancies as a result of COVID-19, and they won't be the last. Lawyers all over the country are currently furloughed and fear losing their jobs.
Lawyers don't need a lesson in following a fair redundancy procedure.  They will know the basic requirements: warn, consult, apply fair selection criteria, etc. But these are not usual times. COVID-19 and the furlough scheme have added an extra layer of complexity.
This article looks at whether lawyers and support staff can be made redundant when on furlough leave and how a fair consultation process can be followed.  In the second part of this series we will be looking at the financial side: how to calculate notice pay and redundancy pay when staff are furloughed.
Issue one – can you make employees redundant when they are on furlough leave? 
I have seen some commentators arguing that, while there is nothing wrong with following a redundancy consultation process when lawyers are on furlough leave, it would be unfair to go as far as terminating their employment. Firms should do all they can to avoid redundancies and one way of doing that is to keep them on furlough leave. It is after all the Coronavirus Job Retention Scheme (CJRS), intended to avoid redundancies.
I don't agree with this. If you are, say, a restaurant owner and you will need all your staff back at some point in the future then perhaps there is an argument for saying you should keep them on furlough as long as possible. But if you have decided that the property market is never going to get back to pre-pandemic levels and you are permanently reducing the number of fee earners in your conveyancing department, then you should be allowed to go ahead with those redundancies. This is supported by the most recent employee guidance on the CJRS which states: Your employer can still make you redundant while you're on furlough or afterwards.
To prevent an unfair dismissal claim, the reasonableness of the decision is of course a key factor and this will include looking at the financial position of the business. So, as part of the process, law firms should consider why furlough, with its ability to claim capped wages from the CJRS, was not suitable in the circumstances.
The fact that the scheme is changing in the coming months will be a factor in considering its suitability. From August employers will have to pay employer's NICs and pension contributions and in September the Government's contribution will reduce to 70%, with employers having to make up the balance to 80%. Then in October it will go down to 60% of wages with employers contributing 20%.  If firms are facing financial difficulties because of the continued drop off in legal work, they may not be able to afford these additional sums.
Legal firms will need to show that they have considered furloughing as an alternative to redundancy and document their reasons why it would not be suitable in the particular circumstances of the case.
Issue 2 – how do you consult with lawyers and support staff who are at home on furlough leave?
For a lot of lawyers, Zoom and Microsoft Teams are a regular feature of work now, so holding a virtual meeting may be the best option. Where the member of staff does not have the facility to participate in a video call, it will have to be done by phone or even in writing.
Don't forget the employee has a right to be accompanied at these meetings so arrangements may need to be made for one of their colleagues or a trade union representative to be on the call.  Of course, with remote hearings you don't know who else is in the room with the employee. Usually, advisers are worried about an employment lawyer being present, just waiting for the partners to slip up, but in the case of legal redundancies there's not much you can do about that. The colleague accompanying the lawyer at risk could well be a member of your employment team.   If the lawyer or member of staff has chosen not to be accompanied, you should ask them to confirm at the beginning of the meeting that they are alone and remind them of their duty of confidentiality. You don't want the redundancies splashed all over RollOnFriday!
Although your lawyers and support staff are not allowed to do any work when on furlough, the Government guidance confirms that employees and trade union representatives can still be involved in redundancy consultation processes and perform their duties without breaking their furlough.
Issue 3 – What about collective consultation?
If you are making 20 or more employees redundant you will have to collectively consult with trade union representatives and /or employee representatives. This is obviously more difficult than individual consultation as you will have to allow representatives access to all affected staff and provide them with such "accommodation and other facilities as may be appropriate". You will need to ensure that all of the representatives have access to the relevant technology, and that it allows proper consultation to take place.
Some communication is possible via email if lawyers still have access to their computers.  It should be possible to facilitate virtual meetings for a small group of representatives, but do bear in mind that some employees may not have access to a smartphone or the internet. You will need to build more time into the redundancy process to allow for some consultation to be carried out by phone and landline.
In the next article, we will look at the sums payable to lawyers and support staff who are made redundant and how much, if any, can be recovered from the CJRS.
A number of our Partners have experience and the discretion needed to advise organisations of all forms facing challenges.
For a confidential discussion about the issues raised here please contact Rachel direct: rachel.clayfield@carbonlawpartners.com