Apr 2019
Brexit: How to create certainty in the face of 'division'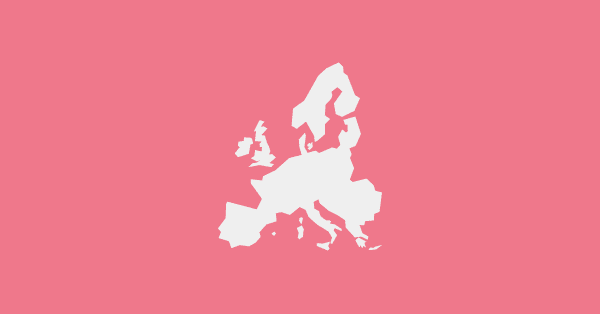 More viewers than ever are tuning in to hear Speaker of the House, John Bercow, repeat in an increasingly sombre tone of voice: "Division! Division!"
Ratings of BBC Parliament during the Brexit debates has hit an all-time high, momentarily surpassing MTV* and matching figures with Eastenders**! To me, this highlights the human desire for certainty. Faced by potential crises, people seek out the information they need to become resilient. In the spirit of forward-planning and decisive leadership, your business can do the same.
PREPARE YOUR OWN BUSINESS FOR BREXIT.
Over the past months, the government has published guidance to help businesses prepare for Brexit, such as this document. Earlier this week, the Chamber of Commerce published this checklist of the tasks that your businesses must complete to prepare for a no-deal scenario. I suggest that you start by working your way through this.
CREATE CERTAINTY ALONG YOUR SUPPLY CHAIN.
Preparations for Brexit do not begin and end with your own business. The risks largely come from divisions along your supply chain, which every business involved has a vested interest in avoiding. Create certainty by gathering as much information as possible.
1) Map your supply chain. 
Identify where your suppliers and customers (and, ideally, their suppliers and consumers) are located. This will help you to anticipate problems down the line.
For example, if part of your supply chain operates within the EU, tariffs would be applied in the event of a no-deal withdrawal. Businesses have also raised valid concerns about the impact of border delays on their ability to export goods across the border between the EU and UK. A CIPS study of 1,749 supply chain managers conducted in February 2019 found that one in five EU companies will demand a discount from suppliers if goods are delayed for 24 hours, and one in ten British exporters fear they would lose business in the event of delays. In a no-deal scenario, thousands of British exporters could be turned away at the border, unable to comply with the EU customs requirements.
2) Talk to your clients and suppliers. 
Now is the time to nurture your business relationships more than ever.  You will need to understand how your clients and suppliers are preparing for Brexit, and where their strengths and weaknesses lie.
Risk of downsizing: If your clients or suppliers are reducing their business in anticipation of a turbulent trading period, ask them what effect this could have on your business.
Supply chain risks: Ask your clients and suppliers about the potential snags they have identified within their own supply line. Your help to resolve would strengthen your own relationship.
Opportunities to grow: Are there new services that you could develop to support clients? Within the technology sector, both software and hardware developments are likely to thrive as a result of Brexit. Several of my clients are looking at how they could benefit from gaining access to wider untapped markets and through financial volatility. Giving your clients help with your market knowledge may be more valuable now than it has ever been.
3) Prepare a business continuity plan.
Your Brexit continuity plan should be informed by your supply chain research and sponsored by the senior management team.
How would you respond if your customers or suppliers fail as a result of Brexit, e.g. if they are unable to maintain and recruit staff with the right skills, or if they are overly dependent on tariff-free trading with the EU? Make sure that you have stress-tested your plan.
REVIEW YOUR CONTRACTS.
Although the priority is to avoid division, it is important to review your contracts now so that you are confident in your obligations. This is because businesses will be particularly risk-averse in the wake of Brexit and therefore more likely to bring contractual claims against suppliers who fail to perform services or make mistakes that lead to losses.
What's more, they will be keen to raise these claims sooner rather than later, for two key reasons:
1. There is likely to be a surge in funding contractual claims where the claim is seen as an investable asset.
2. It's likely to take longer to enforce judgements after a no-deal exit as EU regulations won't apply. The Civil Jurisdiction and Judgments (Amendment) (EU Exit) Regulations 2019 confirmed that new claims within the jurisdiction in which the enforcement is to take place will be based on that jurisdiction's common law. Existing claims will continue as before under transition rules, as will consumer and employment matters.
BUILD FINANCIAL STABILITY.
Make sure that you have clarity and visibility of cash-flow. Where your business has operations in the UK and in the EU, understanding how you can move funds around will be crucial.
Given the potential risk of delayed cross-border payments, it will be important to ensure debts are kept to a minimum and the reasons for any non-payment are fully understood.
Talk to your bank and other funders. You need to be certain what cash can be made available and at what costs, so you can offset the increased expenditure throughout your business.
IN CONCLUSION: INTEGRITY IS KEY.
Ultimately, preparing for Brexit is about handling difficult conversations with your supply chain to mitigate the risk of losses down the line. Avoiding division caused by a lack of contact.
Above all, it's about assessing the integrity of your business relationships. Can your suppliers trust you to pay under pressure, or deliver services to the best of your ability? Have they proved to you that they will do the same? If there are areas where a relationship falls short of this integrity test, prioritise a meeting now to share your concerns.
If you need help with preparing your business continuity plan, reviewing or negotiating contracts and managing the risks associated with Brexit, feel free to get in touch.
To close, I'd like to say that while Brexit has heightened the awareness of risk, it is always helpful to view risk-management as an exercise in resilience, rather than a reaction to crisis. My previous articles discuss other aspects of strengthening your business and building strong relationships, so please feel free to have a read.
To get in touch with David your can reach him on:
Mobile:+44 (0)7968 358898
E-mail: david.martin@carbonlawpartners.com
---
[*] Brexit boost for BBC Parliament as channel briefly outrates MTV
[**] Action, suspense drama… how Brexit became the latest reality TV hit