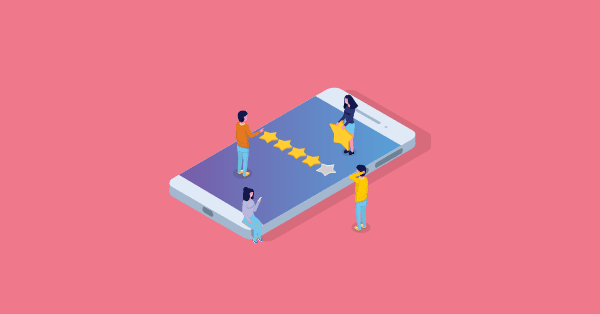 Carbon Law Partners Chief Executive Michael Burne believes big data & AI are close to producing a segmented client selection tool. Writing for New Law Journal, he discusses directories and next-gen law.
It's all changing in the legal sector at the moment and there is a discernible increase in the pace of evolution.
It's driven by new entrants, new tech, changing working patterns and the rise of the individual – whether that be a client, a lawyer or anyone involved in the delivery of legal services. Information is everywhere and nowhere! So, how do clients choose their lawyers?
Until recently, the legal services market has offered little help to the buyer. Essentially the options were:
Directories like Chambers & Partners or Legal 500; or
Word of mouth recommendations.
Legal Services tends to follow other service sectors, so in recent times we have seen attempts to create comparison sites or ratings websites. Some firms have begun to adopt the paid for services of TrustPilot or Feefo to gather client feedback and produce star ratings or scores.  None of these are comprehensive or cover the whole of the market.
Some areas of legal services lend themselves better to the comparison approach, especially those that are heavily procedural and where there is a limited range of advice options. Comparison works where product and service benefits can be compared to each other on a like-for-like basis. So, there are many challenges facing clients who are making their choices from incomplete information in a market which itself is changing rapidly. A market previously dominated by professionals and their partnerships is now wide open to new entrants – whether they be humans, robots or chatbots.
What does good look like?
I have spent most of my career as a buyer of legal services. I know how difficult it can be to define what good quality looks like.  Does it look like "commercial and pragmatic" or "calm and reassuring" or "knowledgeable and easy to work with" as directories would have us believe or is it a "Wisdom of Crowds" 5 star rating from 27 reviewers?
The difficulty of this assessment is best demonstrated by the regulator's silence on quality.  The SRA have opted to compel the publication of price information in certain areas of practice. However, price is not a determinant of quality and there is a real danger that either expensive or cheap fees will produce good or bad quality outcomes. Smart buyers in any market know this.
Know your client – can lawyers help?
As lawyers we are supposed to know our client once they have chosen us by verifying their identity, but I have in mind the step before the choice.  If a firm has a clear market strategy they will know their client before the choice is made – they'll be actively seeking to sell to their type of buyer.  Not knowing your client segment makes it tough to know where to showcase your wares. Do you push for directory entries or start using TrustPilot or social media to attract attention?
We live in an age when the individual has never had more power and information.  Equally, questions remain as to the value and integrity of that information in the world of the comparison site.
For me there is a simpler route for next generation law firms to take if they dare.  That route is to go right back to basics and to simply do an exceptional job for the client and then ask that client to recommend you to another client.  A personal recommendation that can be verified and tested – one human to another – remains in my view the most powerful measure of quality. But how to aggregate? How to make meaningful comparisons?
When we know that law firms don't really measure quality properly and still insist on undertaking peer review of client files, it's hard to see how the information exists to objectively make a selection.  Never mind just TrustPilot – how about QualityPilot – self- published results from client files externally audited on a random selection basis without warning.  Now that really would be a mark of quality.
A fixation on mission, quality, really putting the client first and constructing methods of collaborating to do this are highly attractive to clients.  A client with whom you have worked in partnership to achieve their stated aim – even helping them to shape and clarify that aim on the journey to delivering a great outcome for them.
The challenge my friends is to produce a segmented client selection tool.  Perhaps we might consider Tinder for lawyers and clients where an algorithm brings together directory entries, TrustPilot or Feefo scores, data on SRA interventions in firms or individual's practising lives and some mark of audit quality would be great.  A holy grail?  Not in this day and age – it will be with us before we know it in the age of big data and AI.  I, for one, can't wait.
---
This article originally appeared on New Law Journal, available to premium subscribers here.