Jun 2018
To Protect and Enforce – Trademark Rights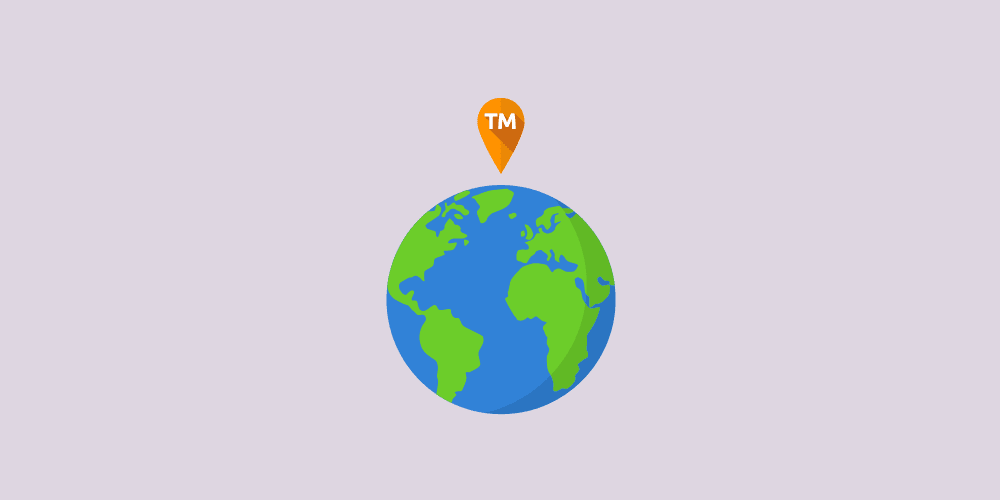 Jess Owen, 

Carbo

n Law 

Partners'

 

dual qualified (Australian and English Law) Lawyer takes us through the importance of protecting and enforcing 

trade

mark rights in a global marketplace.
---
THE SHOEY TRADITION.
Australia is not known for its rich cultural history. But we take great pride in our traditions.
As any Southern Cross branded Australian will tell you, a "shoey" is the celebratory act of pouring a drink into a shoe and then drinking from it. Most patriots have at least one shoe that smells of beer.  Seemingly the term was coined in the 1980s by a group of celebrity surfers and fishermen from the Gold Coast – the "Mad Hueys".
And more recently, Australian F1 hero Daniel Riccardo has popularised the tradition by removing his racing boot and downing a stinking shoe full of champagne to celebrate a victory. He's even convinced celebrities like Gerald Butler, Patrick Stewart and Valentino Rossi to drink from his sweaty chalice.
F1 RACES IN.
So when Formula One registered the trademark "Shoey" in more than 25 countries over this cherished Aussie expression, it was bound to cause a stir.
It's unclear why F1 has registered the mark. At the Melbourne Grand Prix this year, punters were seen carrying shoe-shaped stubby holders, with the word "Shoey" printed across the front. It's likely that F1 is looking to profit from and protect this type of merchandise.
Riccardo has even suggested that F1 might have registered the mark defensively to stop people from performing the act. The Australian Broadcasting Corporation (ABC) reported Riccardo to say, "Can I still do it or are they going to fine me every time? I'll take my helmet up there and do a 'Helmety' or something. I'll find out more about that. Hopefully they're not trying to stitch me up."
PROTECT AND ENFORCE.
The "Shoey" case serves as a reminder of the importance of protecting and enforcing trademark rights in a global marketplace.  Read on to learn more about this.
HITTING THE (ABSOLUTE) GROUNDS.
The requirements for trademark registration are similar in most jurisdictions. In the UK there are five "absolute grounds" that must be satisfied to have a trademark registered:
1. It must be distinctive
2. It must not be merely descriptive of the goods or services
3. It must not be something that has become customary in an established trade
4. If the trademark is the shape of a product, it must not result from the goods themselves, be necessary to obtain a technical result, or give substantial value to the goods
5. The trademark must not be deceptive or offensive
If a trademark meets these absolute grounds, it is published, and a short period follows during which interested parties can oppose the registration. Opposers can argue that the trademark fails one of the absolute grounds, or is too similar or identical to an existing registered mark, or some other, conflicting, legal right, such as a passing off claim, a copyright or a protected design.
BEING DISTINCTIVE.
For Australians, the big question is: why should F1 be entitled to exclusively monopolise a word that is already ingrained in Australia's lexicon?
Trademark registration may be refused if the mark does not have an inherently distinctive character, or the mark has acquired a distinctive character before registration.
Each case will turn on its own facts. Generic marks will typically fail the test. In the past, single letters, advertising slogans and commonly used words have all been found to lack distinctiveness.
DIFFERENT JURISDICTION. DIFFERENT OUTCOME.
Although the rules for trademark registration are similar globally, it is common for trademarks to be acknowledged in one jurisdiction and refused in another.  This is because a mark may have inherent or acquired distinctiveness in one country, but may be generic in a different culture.
Although it has been part of the Australian vernacular for many years, the rest of world may only know the term "Shoey" through Riccardo and F1. In Australian English, words are frequently reduced to their shortest form, with an "a", "o" or "ie" tacked onto the end.
This method has been applied to derive iconic diminutives like barbie, postie, truckie, undies, veggies, even Aussies.  So it's hard to see how, by Australian standards, calling a shoe-shaped cup a "Shoey" could be anything but generic or descriptive.
Australia is, however, one of the countries, where the "Shoey" trademark has been successfully registered. It is not known whether any opposition was filed against the trademark.
The "Shoey" application is reminiscent of another well-known case, involving iconic Australian footwear.
Australians have known the "Ugg boot" as a sheepskin boot with a tanned outer layer since the 1930s. It was invented by shearers in the Blue Mountains and has been widely adopted by local surfers since the 1960s.
In the 1990s, the US company Deckers Outdoor Corporation registered the trademark "UGG" in the class of footwear in numerous jurisdictions around the world, including the US, Canada, EU and China.
In Australia, the courts have taken the position that the word "Ugg" by itself, is a non-distinctive descriptor for sheep skin boots and the word alone cannot be registered as a distinctive mark.
Most other jurisdictions, not familiar with Australia's unique fashion scene, have accepted the word "Ugg" as a distinctive word and have recognised Deckers' registration. In the US, the doctrine of "foreign equivalents" (which prevents people from registering foreign words as trademarks) could not be applied to prevent the Ugg registration.
THINK GLOBAL.
These cases serve as a reminder for businesses to think about their trademark registration and enforcement on a global scale.
Online marketplaces have made it easy for local businesses to sell their products to customers around the world. But Australian cobblers who refer to their sheepskin boots as "Uggs" are limited to selling their products domestically. The "Ugg" trademark generates millions of dollars in annual revenue for Deckers' and they enforce their intellectual property fiercely.
Korrine Harrington, who is connected to the Mad Hueys, previously registered "Shoey" as a trademark in Australia under class 25 (clothing) but did not register the word in relation to drinking apparatus or in any other country.
This potential oversight may have cost the Mad Hueys a significant opportunity to monetarise their invention. They may even be vulnerable to a claim brought by F1 to stop them, in the course of international trade and commerce, from referring to their own word.
The importance of taking a global approach to IP is particularly pertinent to businesses that have already established a presence domestically and have plans to expand into new territories. Local recognition in one country will not generate automatic intellectual property rights in another country.
---
HELP IS AT HAND.
Jess Owen is a dual qualified Australian and English lawyer at Carbon Law Partners. He specialises in commercial litigation, particularly intellectual property disputes.
He has been involved with a number of cases where an established company, seeking to expand into a new jurisdiction, discovers their trademark has already been registered in that area. They've faced a difficult choice: to operate under multiple names, abandon their expansion plans, or negotiate for a licence or transfer of the trademark.
Jess has great experience and knowledge on all things IP related. If you'd like to chat over any IP matters Jess would love to hear from you jess.owen@carbonlawpartners.com.