Apr 2016
Virtual Reality Will Revolutionise The Art Of Relationship Building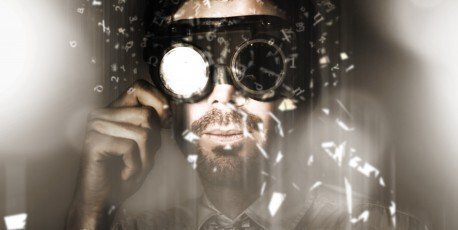 Carbon Thinking met with Martin McCabe from Atticus Digital. Discover the reality of 'immersive multimedia' from a man who's been making real money via VR for years.
Virtual Reality is the word on everyone's lips at the moment. Oculus started shipping its Rift headset two weeks ago. Meanwhile, Deloitte predicts that 2016 will be a year of experimentation, with a range of companies testing out VR to get their message out there. The question is this: will VR be a passing fad like 3D TV glasses, or will it last? Martin McCabe explains why VR is the natural next step for companies who place storytelling, accessibility and clarity at the heart of their brand.
THE VIRTUE OF EXPERIENCE
Martin McCabe heads up the fast-growing, forward thinking communications company Atticus Digital. Atticus channels its clients' complex messages into clear, simple, and creative multimedia experiences.
Martin took over Atticus in 2010. Back then, it was a Graphic Design company – but Martin had a new vision for the future. "I could see that digital was about to take off in a big way," he recalls. "So I decided to incorporate video into our projects. We helped major energy companies to explain sustainable energy alternatives, back when no one really understood them. This led on to different media like app development and 3D animation…"
…and Virtual Reality headsets? "I'm getting to that!" Martin laughs. "Three years ago, EDF Energy challenged us to create a ten minute educational experience using VR technology. The available technology was only in the development stage and of poor quality. To tell you the truth, we were a bit reluctant."
But business success is all about adapting to changes and staying in tune with the market. Since then, Atticus has pushed boundaries and kept up with technological improvements in order to deliver the best possible experience for its clients.
A lot has changed since Martin first took over Atticus with a vision for multimedia revolution. But Martin explains that the company's mission is the same. "We're still doing exactly what we were doing when Atticus was a print media company – using the most effective methods available to help our clients tell their stories and connect with their audiences. Virtual Reality is the latest tool in the toolbox."
THE POSSIBILITIES ARE ENDLESS
What does Virtual Reality actually look and feel like? Let's explain. Put simply, VR is a 3D computer generated simulation of an image. How is it different to 3D imaging? Simple – users wear special equipment, such as headsets, haptic gloves and controllers. They use this gear to engage with VR simulations in a way that feels real. Atticus has harnessed Oculus Rift and Samsung Gear VR technology. Clients explore the Atticus experiences using controllers or Microsoft Kinect sensors that actually track their movements! Plus, these 360 degree scenes are accessible via website browsers or iOS and Android apps. You can 'get around' using a mouse or by physically moving your device.
It's not just the cool factor that counts. There's a reason why VR is going to become a billion dollar industry. "We work with people from all sectors," Martin says. "Energy, sport, healthcare, travel. Our clients put people into different situations and see how they respond – perfect for redefining commercial projects before investing in them. Plus, VR experiences are completely immersive, so they are more memorable. This makes it great for learning and development. Imagine condensing a five hour workshop into a 10 minute experience!"
Atticus' portfolio is impressive. They won the BAFTA Cymru Technical Achievement Award for their 'Have a Go Before You Go' windsurfing experience for Neilson Holidays. Recently, they filmed 360˚ video during the RBS 6 Nations Championship Wales V Scotland match for Visit Wales and BBC Wales.
Businesses of all varieties can benefit from VR. Do you want your people or clients to really live your brand? If so, it's definitely worth exploring. The possibilities are endless.
THE FUTURE FOR VR AND BUSINESS
What it comes down to is this. Good, sustainable business practice is about building relationships between real humans. People have always told stories to create a sense of togetherness. Different forms of media are, quite simply, the channels we use to tell these stories.
"Precisely," Martin agrees. "Technology that seems to isolate individuals from the physical world has a lot of bad press. In fact, VR has the power to free people from the restraints of their lived experience. Galleries and other cultural destinations will no longer be exclusive. Less able individuals will take on new adventures and live their dreams. Consumers from all walks of life can try before they buy. This empowers businesses to connect with more people than they ever could without these technologies."
So no, VR is not solely about hard core gamers. It can help everyone who is in the business of building relationships with other people. Every organisation that wants to deliver the best possible – or the most impossible! – brand experience for its stakeholders.
"How do I know?" Martin grins. "Because we've been doing it for three years! I've seen it get across complex messages effortlessly, time and time again. Who knows what developments will emerge in the next decade? But my experience tells me one thing. VR is going to transform the art of building relationships for good."