Dec 2015
"So here it is, Merry Christmas, Everybody's Having Fun…"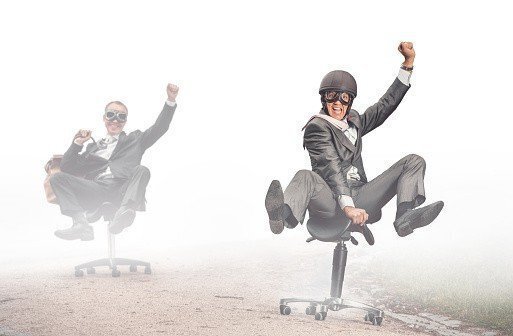 It's Christmas party season. A time to thank your staff for all their hard work with a civilised dinner and disco. But as the alcohol flows, people start saying and doing things they would never repeat in the office. Read on for some advice on how to spare the next-day blushes…
The horror stories (all true!)
One employee had too much to drink at her work Christmas party and allegedly made inappropriate and racist comments about her colleagues and sexually harassed one fellow worker. She was subsequently dismissed for gross misconduct.
During another festive do, an employee was seen kissing a co-worker and then going to a hotel room with him. Some weeks later she discovered she was pregnant. Within an hour of informing her work, the speculation and gossip began about the identity of the child`s father. The employee resigned and the Employment Appeal Tribunal held that she had been constructively dismissed and that the gossip amounted to harassment on the grounds of her sex.
A cocktail of alcohol and ego saw a rowdy festive party end up in a drunken brawl with four employees fighting in the bar. The police had to be called to restore order and the run up to Christmas was dominated by disciplinaries and dismissals.
The legal bit
This doesn't mean you should cancel all Christmas celebrations. Just do everything you can to make sure everyone behaves! As well as protecting your reputation, this could save you a lot of money.
Employers can be liable for the discriminatory acts that their employees carry out in the course of employment. You may be thinking, surely this doesn't apply to work gatherings?! In fact, tribunals have held events like Christmas parties to be within the course of employment – even when the festivities happen outside the workplace. So if your employees make racist comments or sexually harass a colleague, your company could spend the New Year preparing for a Tribunal claim. You will be able to defend the claim if you can show you took all reasonable steps to prevent the behaviour. Here are my top tips on how to go about this…
My top tips
To ensure the party season gets off to a joyful start:
On the day of the party send an email to your employees reminding them that the employment policies that apply during work still apply during the party.
Have a clear policy about what is and is not acceptable and communicate this to your staff.
Make sure your bullying and harassment, equal opportunities and disciplinary policies are all up to date.
Inform staff that disciplinary action will be taken against any employee who turns up late the day after the party if there's reason to believe that the non-attendance/lateness is due to the over-consumption of alcohol.
Consider limiting the amount of alcohol at the party and provide non-alcoholic options. If you are providing a free bar perhaps only do it until 10pm or during the meal.
Don't skimp on the food. Serving a good spread is a sure-fire way to soak up the risk of scandal!
Try and make the event as inclusive as possible so that everyone can enjoy it. Some employees may not drink alcohol – maybe for religious reasons or because they're on medication. Others won't eat certain foods. While it's impossible to take into account everyone's food intolerances nowadays, providing a hog roast and nothing else would be in bad taste…
We all love a good joke. And let's face it – you're unlikely to find any of these in the crackers! So you might invite after dinner speakers or entertainers to your event. Make sure to have a chat with them a few days beforehand. Reassure yourself that their material is suitable and won't give offence.
Need help?
Contact me if you have any questions. Hopefully your party will be memorable for all the right reasons… but if things don't go to plan, give me a call and I will help you find your way out of the mess.
Happy Christmas!