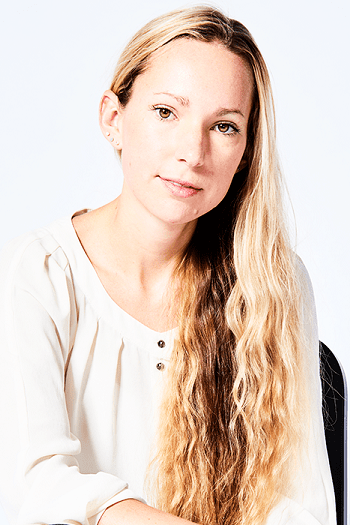 "LITIGATION IS A GREAT FIT FOR ME; I LOVE FIGHTING MY CLIENT'S CORNER, INVESTIGATING COMPLEX LEGAL ISSUES AND PUTTING TOGETHER A STRONG CASE."
SYNNE HATHWAY
EXPERTISE.
CORPORATE. CONSTRUCTION & ENGINEERING. DISPUTES.PROPERTY. RESTRUCTURING & INSOLVENCY.
Synne specialises in commercial litigation, including shareholder disputes, professional negligence, financial services litigation and contractual disputes. She also has a busy insolvency practice, assisting insolvency practitioners, directors and creditors in recovering company funds.
What do you love about your work?
Litigation is a great fit for me; I love fighting my client's corner, investigating complex legal issues and putting together a strong case.
It's an exciting area to work in. It's often said that litigation brings a great variety of work and that no two days are ever the same. This is so true and it's the challenge of understanding a case and developing a strategy that I enjoy most in my work. I love the variety that litigation tends to bring. I have the chance to work with clients in a range of different sectors – healthcare, energy, family business and financial services to name but a few.
What do your clients love about you?
My clients want straightforward advice and a lawyer who will listen, taking the time to understand their objectives and business needs – with me that's exactly what they get.
I advise clients on complex legal matters in a way that addresses their needs, without being overly complicated. I'm responsive and keep clients in the loop as much (or as little) as they need. I'm conscious that not doing this is a common complaint that clients have about solicitors, so I work hard to make sure this isn't reflective of me.
What does success mean to you?
To me, success is more about the day to day, client to client achievements than the one off, big personal achievements. It's about finishing each day and each case knowing that I've brought value to a client and they're happy they came to me. It's also knowing that I'm learning and growing as a person through my experiences, and having an interesting life both in and outside work.
What do you like to do at weekends?
My happiest times are on weekends when I'm away with friends, staying in a house somewhere in the countryside. I love going for long walks and having big chats about life with those closest to me. This is always followed by a hearty and well-deserved group dinner, which I'm always involved in cooking!
Expertise & Accreditations
Legal Practice Course| UWE, Bristol
LLM, Public International Law | University of Oslo, Norway
LLB Law and Politics, Cardiff University
Bergens Test| Norwegian language, higher level
Member | Women Lawyers Division
Services SYNNE offers